Head of Regulatory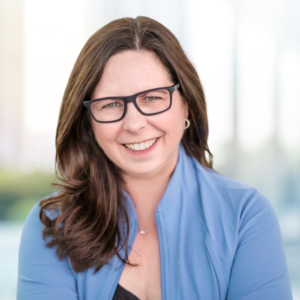 Michele Korver is the Head of Regulatory at a16z crypto where she helps our web3 portfolio companies to navigate the regulatory landscape and works to educate and liaise with government agencies and policymakers.
She joined a16z crypto after more than 25 years in government and law enforcement. Michele started her career as a Special Agent in the U.S. Secret Service, where she investigated financial crimes, before serving as a federal prosecutor for over a decade in the Miami, Florida, and Denver, Colorado, United States Attorney's Offices.  Specializing in money laundering and transnational organized crime, Michele advanced to become one of the foremost federal prosecutors in crypto.  In 2017, she debuted the role of Digital Currency Counsel, the U.S. Department of Justice's first dedicated subject matter expert in cryptocurrency-related prosecutions and forfeitures, creating and managing the Criminal Division's Digital Currency Initiative. Following her time at the DOJ, she served as Chief Digital Currency Advisor at the Department of the Treasury's Financial Crimes Enforcement Network (FinCEN), advising the Director on digital asset-related matters across the bureau's divisions, while advancing FinCEN's leadership role within the space.
Michele participated in the Treasury-led U.S. delegation to the Financial Action Task Force, consulting on standards and recommendations involving virtual asset activities and service providers, and was a contributing author to the Department of Justice's 2020 Cryptocurrency Enforcement Framework.  She also co-authored the articles "Attribution in Cryptocurrency Cases" (Feb. 2019) and "Surfing the First Wave of Cryptocurrency Money Laundering" (May 2021), both published in the DOJ Journal of Federal Law and Practice.
Michele received her B.A. from the University of Florida, her J.D. magna cum laude from the University of Miami School of Law, and clerked for U.S. District Court Judge William P. Dimitrouleas in the Southern District of Florida.